Rincón está situado de manera bastante céntrica en la costa occidental de Puerto Rico, lo cual proporciona fácil acceso a muchos lugares maravillosos para visitar. A continuación recomendamos algunas excursiones de un día de duración. Pueden partir temprano en la mañana y pasarse todo el día explorando.
[Esta página está bajo construcción – agregaremos más excursiones pronto.]
Cavernas del Río Camuy, Observatorio de Arecibo y Faro de Arecibo
1ra parada queda a 1 hora y 15 minutos (mapa y rutas)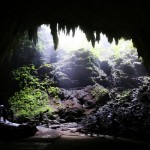 Las Cavernas del Río Camuy son una de las grandes atracciones turísticas de Puerto Rico. Hay que llegar temprano para asegurarse de poder entrar, ya que otorgan un número limitado de entradas cada día. Después de la gira guiada, pueden pasear por los senderos del parque y almorzar en el área de picnic. Después del almuerzo, pueden manejar al Observatorio de Arecibo, que tiene el radio telescopio más grande del mundo. Por último, pueden pasarse el resto de la tarde paseando por el parque del Faro de Arecibo y disfrutar de una bella puesta del sol.
Bosque de Guajataca, Cascada Gozalandia y Playas de Isabela
1ra parada queda a 55 minutos de distancia (mapa y rutas)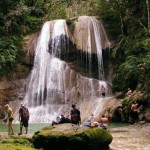 Salgan temprano en la mañana para visitar el Bosque de Guajataca, con un área de 2.289 hectáreas. La composición del suelo en esta zona de tierras bajas es poco común, y la flora y la fauna son bastante distintas a las de otros bosques de Puerto Rico. Pueden caminar por el sendero interpretativo o ir a la Cueva del Viento o visitar ambos lugares. Después de visitar el bosque, pueden echarse un chapuzón en el pozo de la Cascada Gozalandia. Luego pueden almorzar en San Sebastián (los viernes hay un mercado al aire libre). Y, por último, pueden pasarse una tarde sabrosa en una de las bellas playas de Isabela.
Cabo Rojo Salt Flats and Wildlife Refuge
First stop 1 hr, 15 min away (map and driving directions)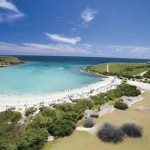 The salt flats are part of a larger wildlife refuge set aside in Cabo Rojo in the southwest corner of Puerto Rico. There is an observation tower that overlooks the salt mining operation and an interpretative center for information about the area. The surrounding wildlife refuge — a Mecca for bird watching — has walking and bike trails that range in length from about 1 to 2 miles, and start right behind the interpretive center. After exploring the area, drive further south and spend lunchtime (you should bring along a picnic lunch) and the rest of the afternoon at La Playuela, a picture-perfect beach. Later, enjoy the sunset and gorgeous views from the Cabo Rojo lighthouse. And finally, have dinner on the way back home at one of the restaurants along Route 102.
Guánica Dry Forest and La Parguera Bioluminescent Bay
First stop 1 hr, 20 min away (map and driving directions)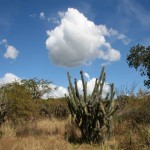 The Guánica Dry Forest encompasses almost 1,000 acres of dry forest (as opposed to rain forest). The forest is a safe home for many arid species, many of them endangered. Due to its ecological importance, it has been designated as an International Biosphere Reserve by the United Nations. The forest offers many well-maintained trails and is a bird-watcher's paradise. After exploring the forest, spend lunchtime (you should bring along a picnic lunch) and the rest of the afternoon at one or two of the Guánica area beaches. Later, have dinner in La Parguera. And finally, take a boat trip to the bioluminescent bay. The bioluminescence in the bay is most pronounced on moonless nights.
Scuba Diving at The Wall in La Parguera
1 hr, 10 min away (map and driving directions)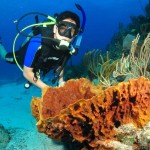 One of the most incredible experiences in Puerto Rico is scuba diving at The Wall in La Parguera. The Wall is home to trenches and elkhorn coral, gorgonians, black coral and many more. Thousands of rainbow-colored fish move over the reefs and through the spectacular azure blue waters. This underwater photographer's heaven has visibility that can exceed 100 feet. (Be sure to make a reservation in advance with one of the scuba diving outfits — West Divers is recommended.) After spending the morning scuba diving, have lunch at one of the restaurants in La Parguera, and then drive to the Balneario Boquerón, one of Puerto Rico's "Blue Flag" beaches, to bask lazily in the sun the rest of the afternoon. Finally, drive up Route 102 and have dinner at one of the restaurants along the shore with a view of the Caribbean Sea.
For information on more places to explore, visit PuertoRicoDayTrips.com.